Jeep Wrangler JL 2.0L Blow Off Adaptor Plate - SILA Concepts - Blue
Drive now, Pay later!
Make monthly payments with no hidden fees!
Learn More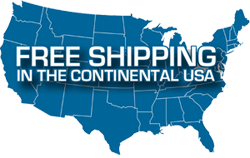 New color and updated design!
Give your turbocharged 2.0L Jeep Wrangler JL that "Woosh" blow off sound with this simple to install and very affordable Blow Off Adaptor Plate from SILA Concepts.

Designed specifically for the Jeep Wrangler JL 2.0L. This Blow Off style adaptor plate is designed for installation in combination with the OEM solenoid valve which will generate the "whoosh" or dumping noise.


Features:

Easy to install
Precision Manufactured out of Billet Aluminum
Designed to fit the Jeep Wrangler JL 2.0L Turbo Engine
Direct Bolt On Part
Upgraded O-rings
Fully Reversible
Will not trigger a Check Engine Light
Blue Anodized Finish
Lifetime Warranty
Please note: This Blow Off Place cannot be stacked with an upgraded Diverter Valve.