smart fortwo Cold Air Intake + Induction Tube Set - 451 model
Product Information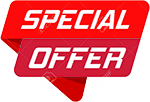 $199.99
Drive now, Pay later!
Make monthly payments with no hidden fees!
Learn More
Bundle and save!

Give your smart 451 a boost in power and fuel economy with the very best intake on the market and the Induction Tube Upgrade by MADNESS!

Features:
#1 Selling Intake for the 451 model smart
Get a quicker response from the start
Increased Performance from both low and high RPM's
Increased Fuel Mileage
Weighs less than other competing units
Short Ram Air Design to maximize airflow in to the filter
Intake is design to link up with the existing side air vent
Cooler Intake Temperatures
Shield bolts directly to the pipe eliminating tabs
Each Pipe is Mandrel Bent to Guarantee Maximum Air Flow
Powder coated in a durable, long lasting Black Wrinkle finish
We pre assemble each intake to make installation easier
Comes with all hardware needed
High Performance Reusable Air Filter Included
Silicone Induction Tube specifically designed to replace the factory flex pipe
Silicone Induction Tube provides much smoother airflow to the intake and also creates a better seal between the side vent and the intake
Will not fit turbo model smart cars



Please note!

This product is effective and legal for off road, track and also street use in many countries, regions and/or states and has been used by many smart owners and enthusiasts from all over the world.

However, this product may not be legal for sale or street use in places like California, USA and other countries, Regions and/or States that have adopted California Emissions Standards under Section 177 of the Federal Clean Air Act of 1970 or other similar regulations that may be in place in other countries.

Since we ship this item globally and each country, region and/ or state may have different rules and regulations this item is being listed as a product for "Off Road/ Track Use Only". Please check your local laws ordering and installing this item on your vehicle if you are using this product on a vehicle that is driven on public roads.