smart fortwo Rear Disc Brake Conversion Kit - 451 - w/ Brembo Brake Pads
Product Information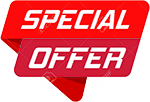 $799.99
Drive now, Pay later!
Make monthly payments with no hidden fees!
Learn More
Introductory Promo!
Introducing the smart fortwo Rear Disc Brake Conversion Kit by SILA Concepts!

Upgrade your driving experience with this premium conversion kit designed specifically for the 451 model smart fortwo. Say goodbye to traditional rear drum brakes and embrace the superior performance and safety of a disc brake setup.

Direct Replacement Kit:
This conversion kit is engineered as a direct replacement for your existing rear drum brakes, making installation a breeze. No need for complex modifications or custom fittings; simply swap out your old components with our precision-engineered kit.

Enhanced Performance:
Experience a significant improvement in your vehicle's braking capabilities as you transition from drum brakes to disc brakes. Enjoy more responsive stopping power and reduced brake fade, ensuring a safer and more enjoyable driving experience.

Brembo Brake Pads Included:
SILA Concepts understands the importance of quality when it comes to your vehicle's safety. That's why this kit comes complete with renowned Brembo brake pads, trusted by car enthusiasts and racers worldwide for their exceptional performance and reliability.


All-Inclusive Package:
This kit includes everything you need for a seamless conversion. From rotors and brake pads to the necessary hardware and components, you won't have to search for additional parts or worry about missing pieces.

Professional Installation Recommended:
While this conversion kit is designed for ease of installation, we strongly recommend professional installation for optimal results.



Upgrade your 451 model smart fortwo with the Rear Disc Brake Conversion Kit from SILA Concepts.
Experience the difference in braking performance and safety that disc brakes provide. Elevate your driving experience today!